Author Archive for Lookout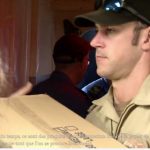 HMCS REGINA Storing Ship from Michael Bastien on Vimeo.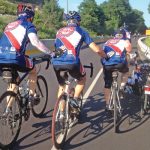 For dedicated athlete and Royal Canadian Air Force (RCAF) member Sgt Dan Bodden, no distance is too great when it comes to helping wounded veterans. The Joint Rescue Coordination Centre (JRCC) Assistant Air Controller recently returned from the inaugural Can/Am Veteran's Challenge, a 1,200km 18-day bicycle ride that took 16 wounded Canadian, American, and Danish […]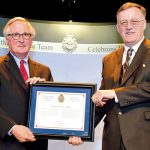 When MWO (Ret'd) Bob Quann joined the military as a Resource Management Support (RMS) Clerk, he wanted to build a career helping people. He never imagined doing a job he loved would earn him a trip to Ottawa to receive an award. Just a month prior to retiring from a 43 year career with the […]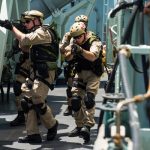 The Royal Canadian Navy (RCN) is taking important steps toward tailoring its operations to confront and deter smaller, asymmetric threats with the standing up of a single dedicated unit that will provide an Advanced Naval Boarding Party (ANBP) capability. "We are excited about the development, the stand-up of this new unit, and the unique and […]
Download the PDF or view the E-reader version online. Read the Lookout on your mobile.It is so easy! GO get the App!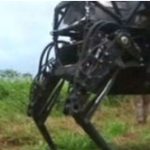 US marines test new robotic mule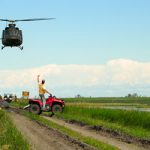 A CH-146 Griffon helicopter investigates flood damage near Portage la Prairie, Manitoba during OpLENTUS on July 7, 2014.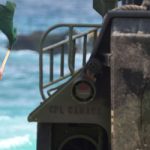 A Marine from Combat Assault Company, 3rd Marine Regiment signals the driver to proceed into the surf during RIMPAC on July 9, 2014.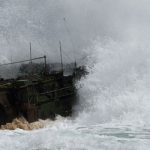 An Amphibious Assault Vehicle through the surf as it heads out to the United States Ship RUSHMORE during AAV training at Kaneohe Bay for RIMPAC on July 9, 2014.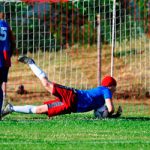 The members of the Canadian ATF Romania and the Romanian AF play a friendly soccer match on July 11, 2014 in Turda, Romania.